"For me, it's about reminding us
all that we really do matter. Our health really matters. It's really important."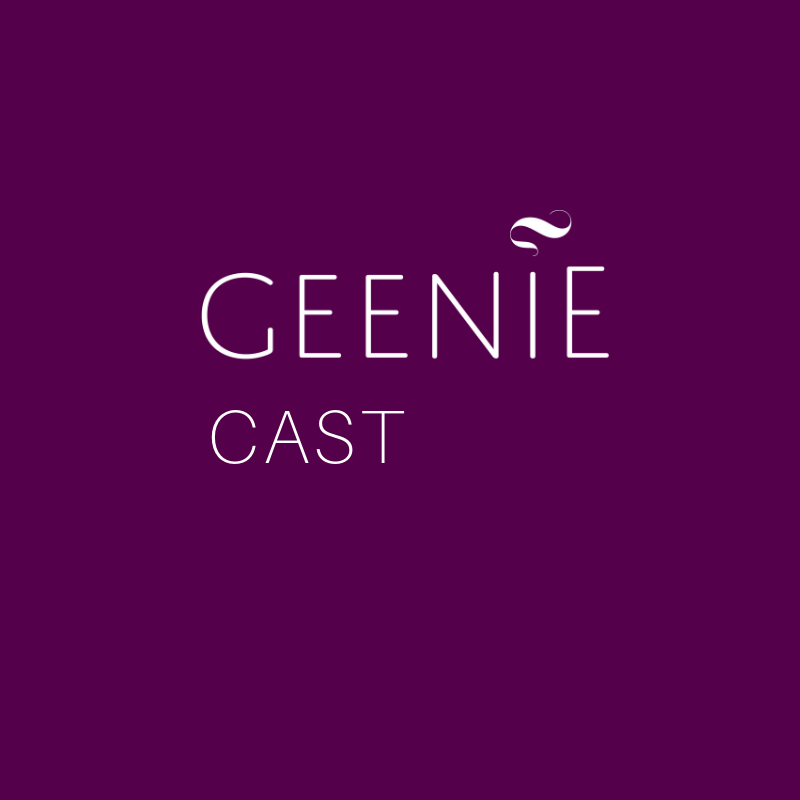 In this episode, Chana chats with mother, producer, author, entrepreneur, wellness advocate AND May Geenie Tonya Lewis Lee about the many hats she wears (juggles) and her fiery passion for Black women's health that manifests in each of her projects.
Our Geenie of the Month is a woman of living and sharing many stories,; her undying passion for Black women's wellness shines as the through line in our latest GeenieCast.
Tonya has shrewdly figured out unique ways to communicate her message about the undeniable importance of health and wellness across every platform she's involved with.
For example, as executive producer of She's Gotta Have It  with husband Spike Lee (New season debuts May 24 on Netflix!), she's able to intentionally place such examples of safe sex and healthy friendships as byways to achieving wellness.
And her longtime involvement with the U.S. Department of Human Services Office of Minority Health has lit a fire within her to help catalyze conversation about persistent problems out there you might not think about, like infant and maternal mortality rates in our community right here at home.
Tonya's zeal for addressing these issues even transformed her into an entrepreneur with her new organic supplement company Movita, yet another platform to transmit her passion to the world.
Grab a coffee or a cocktail and sit down with Chana and Tonya as they go through a failed career attempt, motherhood, and what's REALLY happening with Black women's health in America. This is a powerful and even surprising discussion you don't want to miss!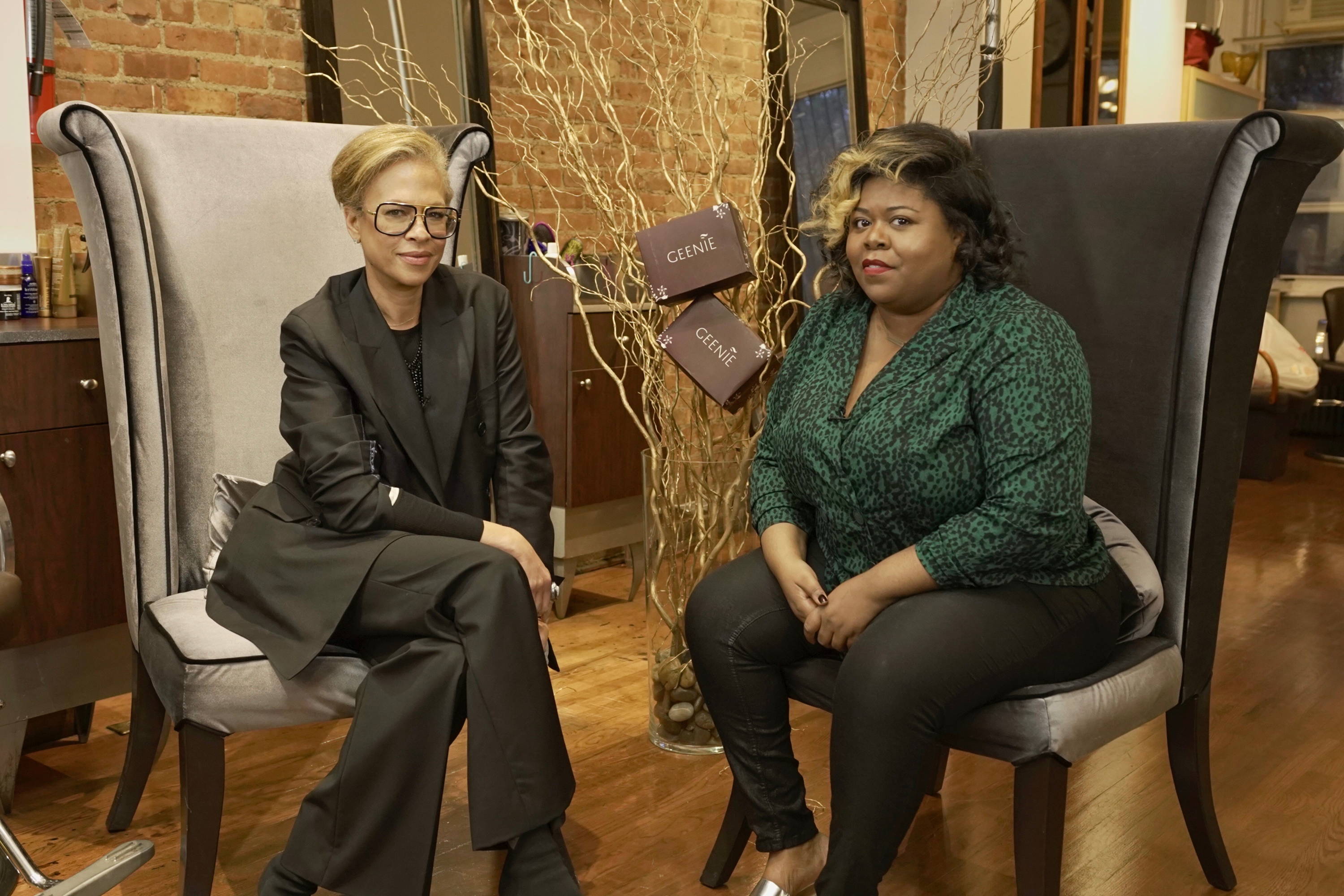 ---
Sometimes, you really do have to be a visionary and take a chance when everybody is telling you no.
— Tonya Lewis Lee
EPISODE 4: Your Mission is Your Glow Up with Tonya Lewis Lee

Executive producer? Check.
Badass wellness advocate? Check.
It seems like there's nothing Tonya Lewis Lee can't do.
But the secret to her power is being what she calls, 'mission driven'. In her case, it's an undying desire to bring health and wellness to the people in our community that need it most — women and infants.
This passion comes through in all of Tonya's projects, and it's the cornerstone of her companies.
Here are some of the key points in this dynamic discussion:
The magazine that never took off (3:12)

It's hard to imagine Tonya not succeeding 100% in anything she does, but in fact, she tried to launch a magazine that ended up fizzling. She learned a lot however, about starting a business and how to build a team in her first entrepreneurial exercise. The decision to let go ultimately came when she was pregnant with her second child. "My hands were too full. I couldn't do it."

Motherhood (4:45)

Undefeated, Tonya claims she experienced relief because she knew it was the right decision to focus on her family at the time. Motherhood was also a source of great inspiration. She tells a story about her daughter's comment on the skin tone of the

Rugrats

and how a light bulb went off that eventually landed her in the children's space:
"There's not enough content for children that look like her. There's not enough books, there's not enough tv… somebody should do something about it."
Tonya's media platforms: books, film, television (10:20)

As someone who is mission driven, Tonya says,

"My intention is to try to… show Black people in all our complexity. I mean we're not perfect people, but we are complex, multidimensional human beings. And again, I don't think there's enough work out there that shows us as we really are."
Navigating partnership and ambition (16:00)

Tonya discusses home life, overlaps, and what works for two highly creative and ambitious partners.

MOVITA (19:45)

Tonya discusses her shift from creating content to creating products and her health advocacy work that inspired her to launch the brand. She explains how women are dying in childbirth and infants are dying, right here in our community, in our backyard, and how she's raising awareness through all sorts of avenues, including politics.

What do you need to execute your goal and your vision (28:20)?

Tonya answers, "money and strategic partnerships", and elaborates on the importance of team building.

What's your vision for Black women in 2020 (32:00)?

The subject of c-sections is at the forefront of Tonya's mind, since they are being performed at a high rate, unnecessarily, and with disastrous consequences. She hopes to continue the conversation within the community and promote agency from the ground up.
Share These Tips, Quotes & Gems
Choosing family isn't the same as giving up.

"For the next 10 years, I'm grinding. I'm trying to build something meaningful for myself, for my family, for my community. It's going to take a lot of hard work and I have the time to do it"

On how to navigate romantic partnership as an ambition person-

"Choose a mate very carefully who understands that."

"Movita really at its core is a way for me to continue the conversation with women about how to access your best health because I'll be the first person to tell you — no pill, no vitamin is going to do it for you. It is part of a lifestyle."

"I love the Audre Lorde quote about health is self-preservation and political warfare because it is. And we are at war out here. And all of us as black women, as part of our community, need to help and support each other to be the healthiest that we can be so we can lead the lives that we need to live so that our children and our future and our communities are as healthy as they can be."

"…If I'm wasting time, then I'm wasting my money, and I'm not working towards the goal I need to accomplish."

Surround yourself with people smarter than you.

"As you get older and as you come into yourself and you recognize your power — we all have it. But as you get older you exercise it a little bit more."
Stay connected! Follow @tonyalewislee on Insta, check out @movitaorganics, and don't miss the new season of She's Gotta Have It premiering May 24 on Netflix!