blend Box
by mashonda tifrere
GeenieBox is a gift box featuring a non-fiction book plus three surprise beauty/career/lifestyle products curated by an iconic Black woman. For November, we are excited to present the Blended Family GeenieBox on sale thru 11/27.
Our November Geenie, Mashonda Tifrere, reveals the beauty and joy that can happen when you prioritize healing and love after a divorce. In her first book, BLEND, the singer/songwriter and artpreneur, shares her personal journey to a harmonious new family design. Just in time for the holiday season, grab this gift box and receive practical and spiritual tips to blending families PLUS a few of Mashonda's favorite beauty and lifestyle goodies.
ABOUT mASHONDA TIFRERE
Mashonda Tifrere is an avid art collector, singer/songwriter, philanthropist and change agent committed to empowering and inspiring women across the globe. At the age of 18, she launched her music career with an impressive publishing deal at Warner Chappell Music, and released her first album in 2005. She has written and recorded hit singles with and for artists such as Jay Z, Eve, DMX, Snoop Dogg and LL Cool J. Born in Boston and raised in Harlem, Mashonda was captivated early in life by the mosaic of arts, music, photography and culture that surrounded her. She has represented artists at art fairs and interned for various galleries and graduated from the prestigious Christie's Education in New York with a degree in Art Business. She launched ArtLeadHER in 2016, which is a platform designed to celebrate and draw awareness to female artists in a male-dominated art world.
Mashonda currently resides in the New York City area, with her son, Kasseem Dean.
---
the ultimate gift for black women
---
what's inside the Box?
GeenieBox is a monthly gift of encouragement for Black women. Curated, and editorialized by women across a spectrum of industries, each gift box is tailored to meet special moments in our lives, from celebrating a New Year or a girlfriend's wedding!
Every box is a special, limited-edition surprise, available only within the month of it's release.
The GeenieBox includes a book and 3-4 lifestyle products, a curation of that Geenie's favortie things! And partial proceeds benefit a social impact initiative selected by the Geenie.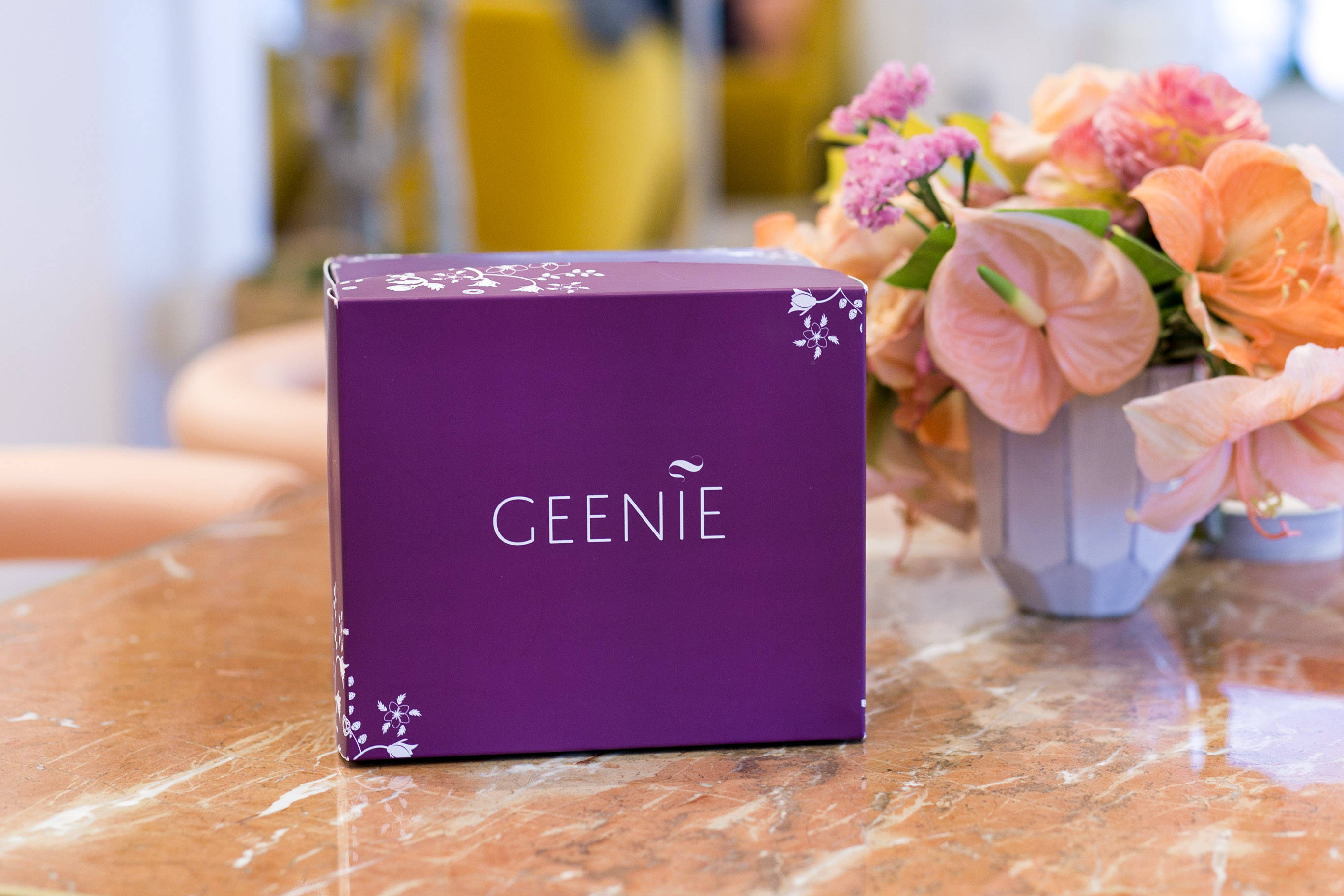 TESTIMONIALS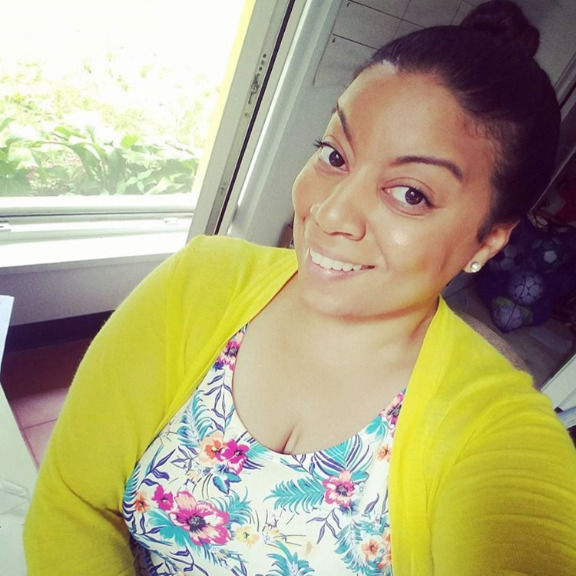 "The most important necessity was just opening a letter from another sister letting me know they're trying to still gain clarity on what's next and that's reaffirming. "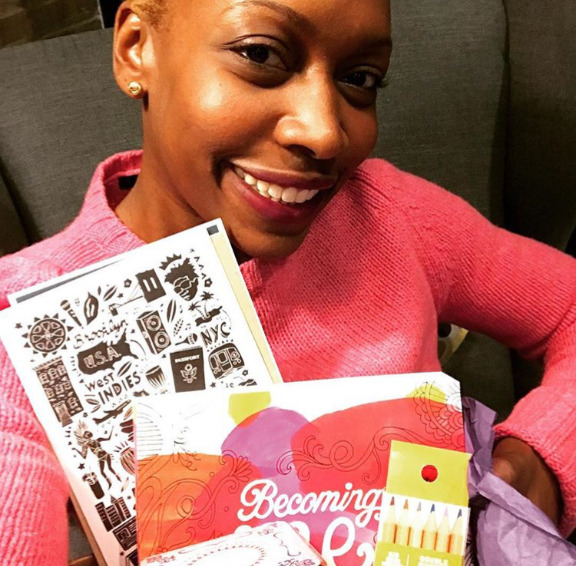 "Loving my GeenieBox with all the great goodies. It's like intellectual Christmas every month!"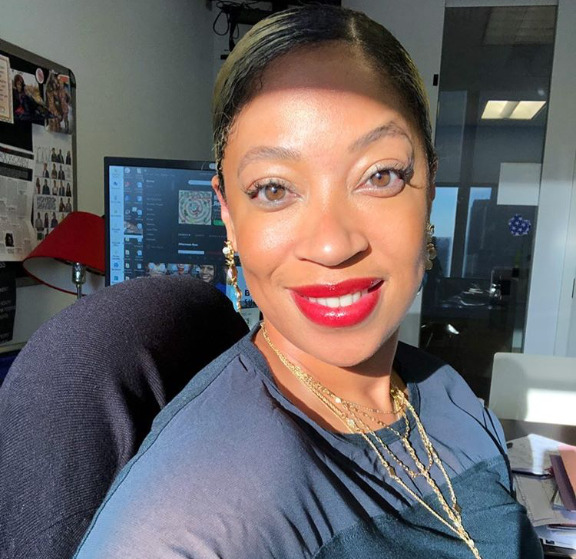 "I can't wait to start going through it and get inspired and encouraged."
---
FAQ's
We accept VISA, Mastercard, Discover or American Express credit cards, or debit cards and PayPal as payment for orders. Unfortunately, we're not able to accept checks, money orders or link routing numbers to your account.
You can edit your subscription, update billing info, or see your purchase history from your Customer Portal via your customer account log in.
Having trouble finding your Customer Portal? You can access it from your confirmation email when you first signed up for membership.
Address changes must be made prior to the 15th of each month in order to receive the current GeenieBox to the updated and correct address.
Every box includes a curation of ideas and lifetstyle products (book, beauty/productivity/wellness products for personal growth and enjoyment. Past boxes have included:
Books: Drop the Ball by Tiffany Dufu, Disrupt Yourself: Putting the Power of Disruptive Innovation to Work by Whitney Johnson, The Path Redefined: Getting to the Top on Your Own Terms by Lauren Maillian and more!
Lifestyle: Urban Decay Lipstick, Lancôme lipstick, Effie's Paper Black Girl Magic Journal, SoRen Tea , LIT BKLYN candle, Marlee Ash Art custom home decor and more!