michelle williams graduation box
Our Graduation GeenieBox curated by Michelle Williams is for the woman graduating from college and the woman graduating to her next big chapter in life. From her favorite book to beauty and home decor, this gift box will inspire your next big move this Spring!
Michelle has selected the non-profit *Dress for Success to gift partial proceeds from the sale of her GeenieBox. This is a gift that keeps on giving and its for the woman on the path for continuous self-discovery - she pours into her own personal growth and her community.
*Dress for Success is a global nonprofit organization that provides professional attire for low-income women, to help support their job-search and interview process.
ABOUT MICHELLE WILLIAMS
Is there anything Michelle Williams can't do? The beautiful and talented star has evolved many times in her life and she is nowhere near done. She's added Broadway actress, entrepreneur, designer, television host, and inspirational speaker to her already robust resume, and as she enters the second act of her already prolific career, there is so much more to come. Since her days of making hit after hit as a member of Destiny Child, one of the best-selling female groups of all time, and then as a solo artist with four critically acclaimed albums (Heart to Yours, Do Your Know, Unexpected, and Journey to Freedom), Williams has grown professionally and personally. Yes, the Grammy-award winning singer/songwriter has enjoyed the success that her singing career has brought, but she is now focusing on the projects and ventures that she feels she was really put on Earth to do. Find out more about Believe by Michelle here.
---
the ultimate gift for black women
---
what's inside the Box?
GeenieBox is a monthly gift of encouragement for Black women. Curated, and editorialized by women across a spectrum of industries, each gift box is tailored to meet special moments in our lives, from celebrating a New Year or a girlfriend's wedding!
Every box is a special, limited-edition surprise, available only within the month of it's release.
The GeenieBox includes a book and 3-4 lifestyle products, a curation of that Geenie's favortie things! And partial proceeds benefit a social impact initiative selected by the Geenie.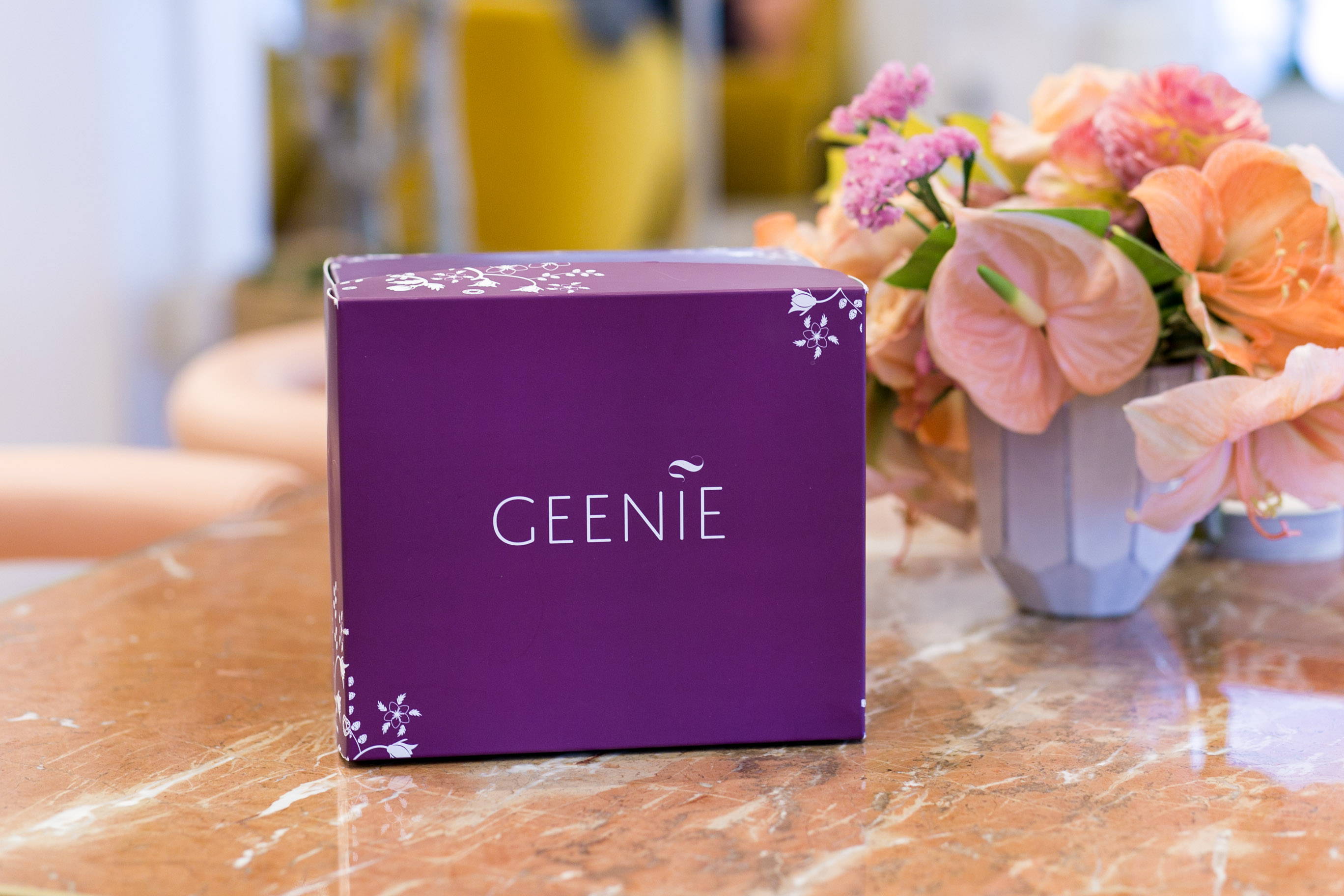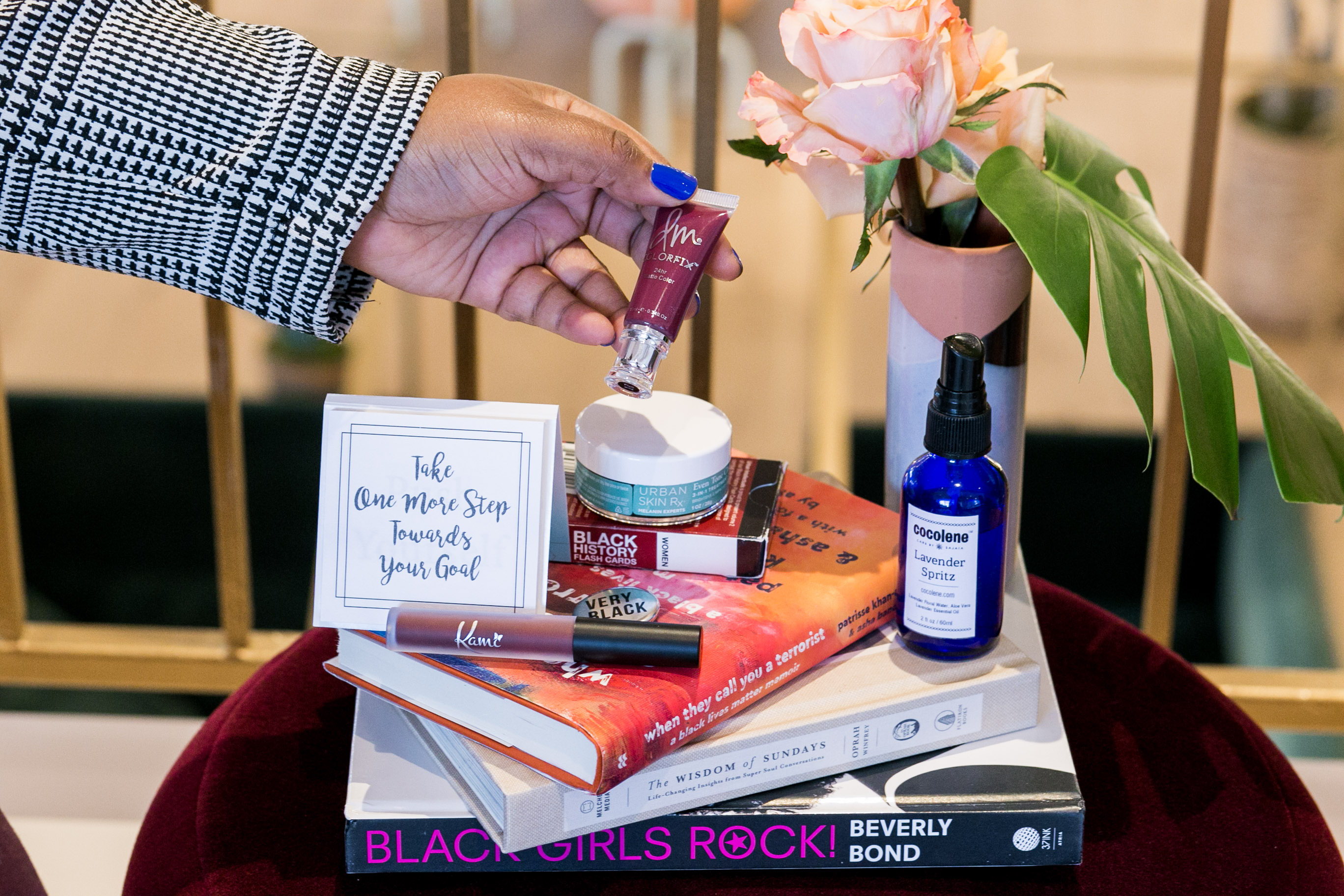 TESTIMONIALS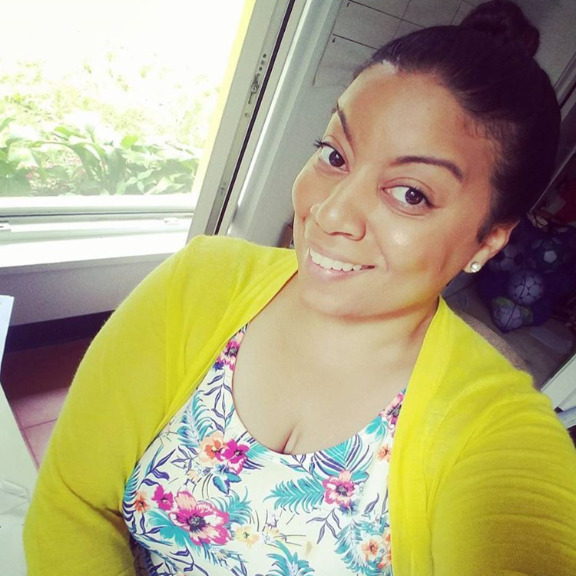 "The most important necessity was just opening a letter from another sister letting me know they're trying to still gain clarity on what's next and that's reaffirming. "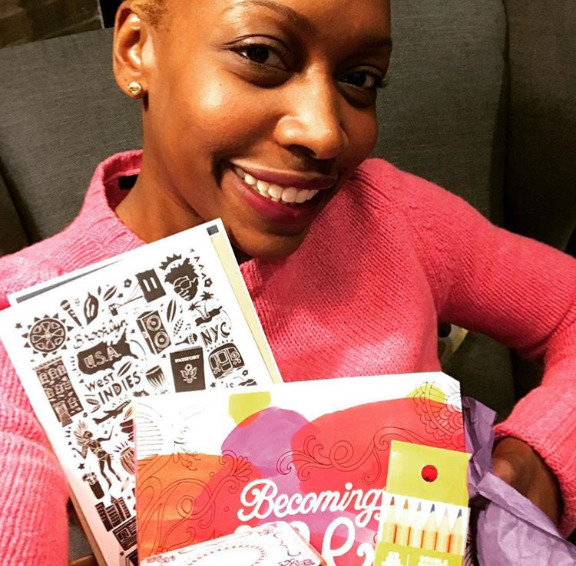 "Loving my GeenieBox with all the great goodies. It's like intellectual Christmas every month!"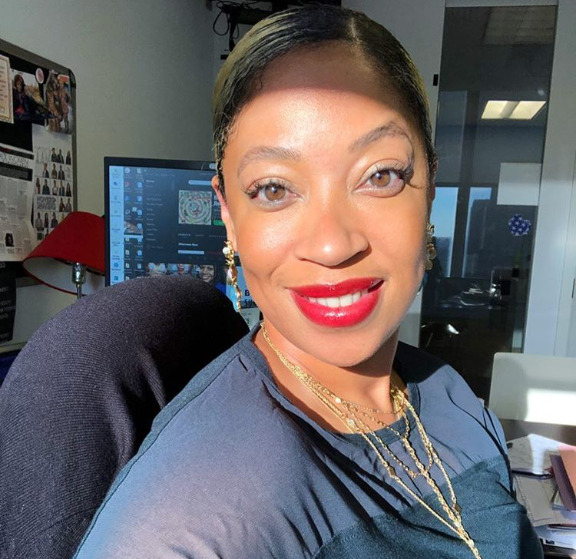 "I can't wait to start going through it and get inspired and encouraged."
---
FAQ's
We accept VISA, Mastercard, Discover or American Express credit cards, or debit cards and PayPal as payment for orders. Unfortunately, we're not able to accept checks, money orders or link routing numbers to your account.
You can edit your subscription, update billing info, or see your purchase history from your Customer Portal via your customer account log in.
Having trouble finding your Customer Portal? You can access it from your confirmation email when you first signed up for membership.
Address changes must be made prior to the 15th of each month in order to receive the current GeenieBox to the updated and correct address.
Every box includes a curation of ideas and lifetstyle products (book, beauty/productivity/wellness products for personal growth and enjoyment. Past boxes have included:
Books: Drop the Ball by Tiffany Dufu, Disrupt Yourself: Putting the Power of Disruptive Innovation to Work by Whitney Johnson, The Path Redefined: Getting to the Top on Your Own Terms by Lauren Maillian and more!
Lifestyle: Urban Decay Lipstick, Lancôme lipstick, Effie's Paper Black Girl Magic Journal, SoRen Tea , LIT BKLYN candle, Marlee Ash Art custom home decor and more!
Follow @MichelleWilliams on Instagram