July 2017 GeenieBox Curator: Tia Williams
---
Tia Williams, is the ultimate style insider. After graduating from University of Virginia, the lifetime beauty addict and writer moved to NYC to take her  rst job as YM magazine's beauty assistant. Over the next fifteen years, she worked her way up the mastheads of Elle, Glamour, Lucky, Teen People, and Essence. com – and she also created one of the first beauty blogs, the award- winning Shake Your Beauty.
In 2004, the book bug bit Tia something serious! Her National Bestselling novel, The Accidental Diva, received rave reviews in Marie Claire, Cosmopolitan, Essence, Shape, Allure, Publisher's Weekly, The New York Times, and The New York Daily News. She went to write two young adult novels, It Chicks and Sixteen Candles; and co-wrote supermodel Iman's makeup book, The Beauty of Color.
After freelancing for publications like Travel + Leisure, Teen Vogue, and Marie Claire, Tia co-hosted Cosmo Radio's Sirius Satellite Radio Show, "Wake Up With Cosmo," and became an on-air personality, covering style and pop culture news on MTV, BET, CNN, Fox 5, and the Wendy Williams Show.
These days, Tia is the Copy Director at global haircare brand Bumble and bumble. Her fourth novel, The Perfect Find, hit shelves in April 2016 – and within a month, it became a National Bestseller. A laugh-out-loud juicy tale of star-crossed love and starting over, The Perfect Find has garnered glowing coverage in The Washington Post, In Style, Essence, Cosmopolitan, People StyleWatch, Women's Health and Ebony. In October 2016, it won Best Fiction at the African American Literary Awards.
When Tia founded Shake Your Beauty back in 2005, she was a beauty editor who wanted an outlet to gush about products on her own terms, without following a magazine's guidelines. But it quickly became enormously popular, setting the standard for beauty blogging and becoming one of the pioneers of the genre! With Tia's witty, tell-it-like-it-is voice and anecdotal writing style – she weaves product reviews into hilariously candid essays about love, motherhood, and her NYC lifestyle – SYB became the go-to site for a cadre of fiercely devoted readers all over the world (aka, "SYB Babes"). Tia stopped blogging regularly in 2015, but over 20,000 readers still experience her unique voice on social media (Instagram, Facebook, Instagram, Pinterest, and Twitter).
Tia lives in Brooklyn with her 7-year-old diva daughter and their various accessories.
Give Forward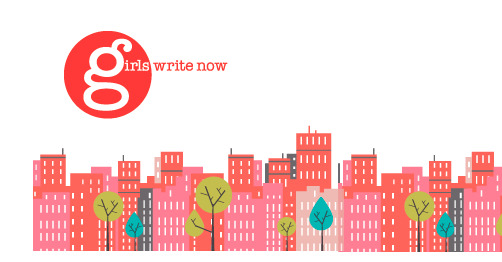 Your GeenieBox membership, supports the work of advancing and empowering women and girls. Partial proceeds from Tia Williams' box will go to Girls Write Now, an organization that serves at-risk girls from New York City public high schools by creating a safe and supportive environment so the girls can reach their full potential. We'll donate up to 12% of new GeenieBox subscriptions (July) during to support the work of Girls Write Now.